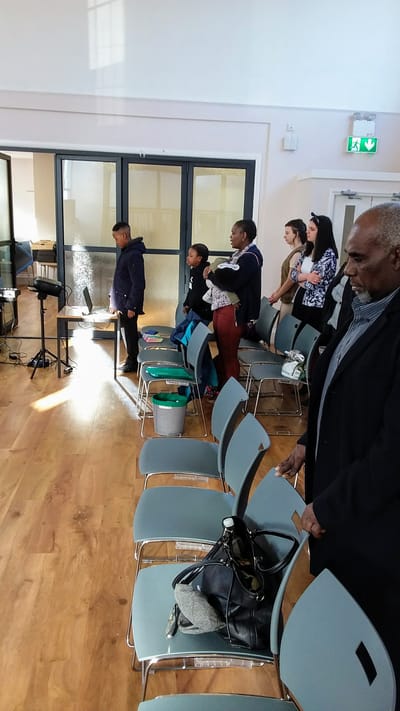 (10.00) Opening Prayer
(10.10) Intercession Prayer
(10.20) Bible Teaching
(10.50) Praise and Worship
(11.15) Announcements / Tithes and Offering
(11.25) Preaching Of The Word
(12.30) Benediction.

Every First Sunday of each month: The Lord's Supper
Every Friday where possible: Prayer Meeting at:
6, Glaisdale Road
Fishponds
Bristol BS16 2HZ
Time: 6.30pm to 7.30pm

For more information please send a message via this website, just click on the dropdown menu at the top left hand corner on this page and then click on How to contact us /and where to find us. Or just click on the little white envelope bottom right.